The transition to hydrogen and fuel cell technology has never looked more promising, more necessary and, quite frankly, more cool. These cars manifest the torque and power of electric drive and the convenience you expect. The future is now, and it kicks ass.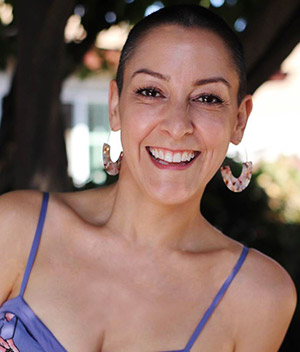 "Driving the hydrogen vehicles has been an eye-opening experience. I feel more conscientious of my personal environmental impact and get to do it in style and enjoy the ride!"
Sascha is a proud Los Angeles native who grew up dancing professionally and now curates, produces, and directs interactive events as Floor Productions with her creative partner, utilizing their network of dancers, musicians, and DJs.
"Thanks for introducing me to this campaign.  Thank you for letting me introduce other people to this technology.  I am excited to be participating in something that is really making a difference and being part of the future, now. We can all make a difference together as one."
Leddie Garcia, World Percussionist—Hawaii, Chicago, Las Vegas, Los Angeles—Golden Globe, Oscar and Grammy nominated session player based in Los Angeles with Cynthia Erivo, Lady Gaga, Ariana Grande, Keith Harris, Blood Pop and Burns. He has also worked with Oprah Winfrey, Santana, Lala Hathaway, Chaka Khan, Goapele with Snoop Dogg, and many more.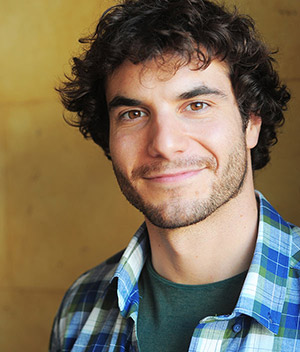 "Driving the hydrogen fuel cell cars feels like I'm one of the first people to experience the future. I imagine this is what it was like to experience the internet in 1990, but with less gigantic pants."
Ryan is a comedian, actor and writer living in Los Angeles. He's known for his Funny or Die tourist videos, his role as "Mr. Kraz" on American Vandal, and his sketch group Dead Kevin.
Functional
Like a regular car.
But zero emissions and more…
Learn about
FUEL CELL ELECTRIC VEHICLES
Frequently
asked
questions.
What's the difference between a fuel cell electric and battery electric vehicle?
With a battery electric car, you plug in and charge the battery. With a fuel cell car, the electricity is made on board, using hydrogen (from the tank) and oxygen (from the air). The fuel cells are designed to take advantage of the attraction between these molecules and produce electricity. Filling up takes less than five minutes, usually at a gas station. With a battery electric, you can charge in a variety of locations, including at home.
How can I find a station in my area?
In California, you can find stations by visiting our map. Select the filter and you can choose what type of station (car, bus, truck) as well as those that are open, in development or proposed. If you want to look more closely at the stations in development, you can also review the the H2 Stations List on the CaFCP's Resources page. This document is updated monthly.
How much of the hydrogen fuel is renewable or zero carbon?
Here in California and around the world, hydrogen is on a renewable pathway. Like the electrical grid, hydrogen will likely achieve renewable content by milestones established by law and regulation. Currently, all publicly funded hydrogen stations must dispense hydrogen fuel with at least a renewable content of 33 percent. It should be noted that this requirement must be met by renewable resources in excess of those already being placed on the electric grid. Once the network dispenses more than 3.5 million kilograms in one year (projected to happen in the near future), the requirement also applies to stations that do not receive public funds.With the new capacity credit in the Low Carbon Fuel Standard, qualifying stations must comply with a 40 percent renewable content. Many of the stations in California's network already have a renewable content of up to 100%. California stakeholders are currently working on legislative language to put hydrogen on the path to 100 percent renewable and zero-carbon content, similar to what was done with the electrical grid.
Are fuel cell electric vehicles and hydrogen safe?
The short (and long) answer is yes. FCEVs are as safe as any vehicle on the road. CaFCP vehicle manufacturer members subject fuel cell electric vehicle models to extensive safety testing prior to releasing them on public roads, as they do for all vehicles. Current testing employs both destructive and non-destructive evaluations and occurs at the component, system, and vehicle level. For a more thorough answer about hydrogen safety (cars, hydrogen and stations), our colleagues at the Center for Hydrogen Safety (of which CaFCP is a member) developed this fact sheet about safety and vehicles, fuel and stations.